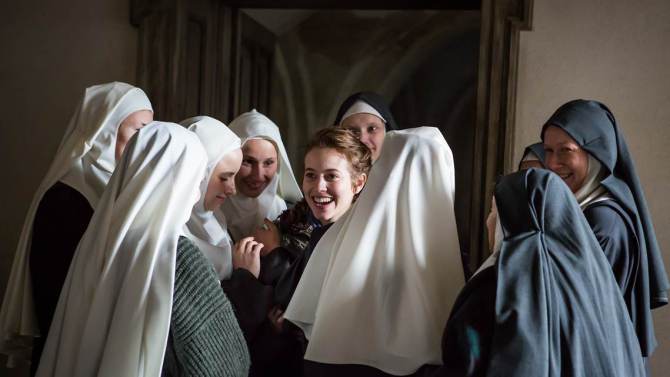 Returning from the European Film Market (EFM) in Berlin, Edge Entertainment are proud to present two high profile acquisitions. The Innocents by Anne Fontaine and Suburra by the team behind the success TV series Gomorrah.
The Innocents by Anne Fontaine which became one of the most buzzed about titles at Berlin's EFM following the acclaimed world premiere at Sundance. Acquired from Films Distribution for Sweden, Finland, Iceland and the Baltics as well as the Pay TV rights for Denmark and Norway.
Poland, 1945. A young French doctor crosses paths with a nun in need of help. Entering into the convent she discovers that the nuns have been subjected to a brutal assault and she becomes their only hope.
Suburra by Stefano Sollima is an intense mafia drama in the vein of Gomorrah that recently premiered in Italy with great results. A TV series with the same name and produced by the same team has been commissioned as a Netflix original series premiering in 2017. Acquired from Indie Sales for Sweden, Norway, Denmark and Iceland as well as the Pay TV rights for Finland.
A gangster known as "Samurai" wants to turn the waterfront of Rome into a new Las Vegas. All the local mob bosses have agreed to work for this common goal. But peace is not to last long.
"We are truly pleased to add two great high profile European titles to our 2016 line up. Both films will be released in cinemas across Scandinavia later in the year", says Ignas Scheynius, Chairman of the Board at Edge Entertainment.