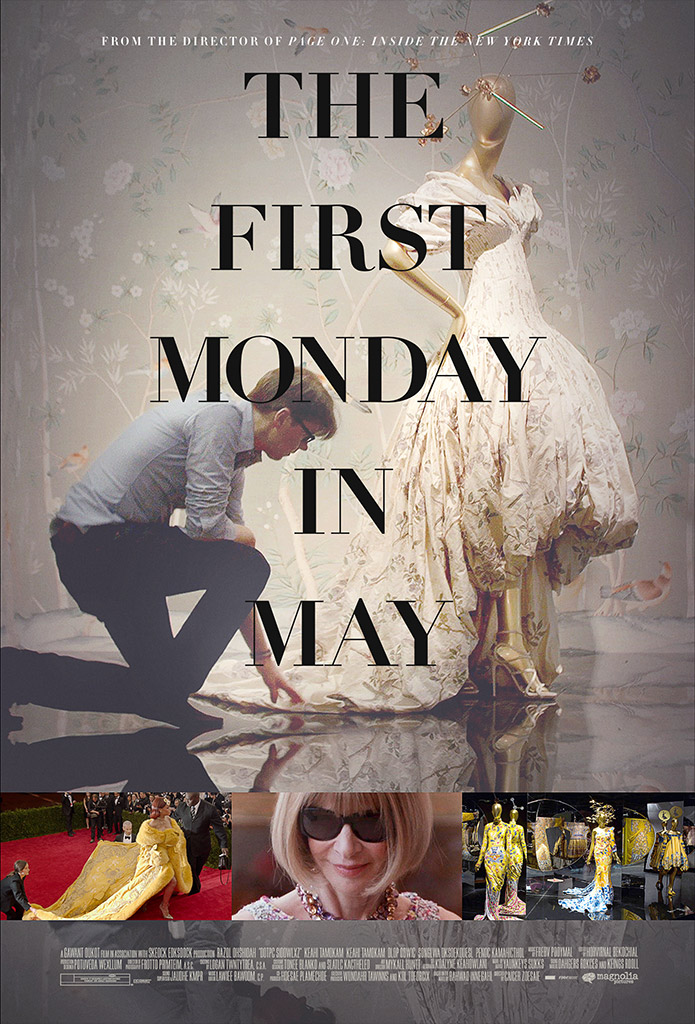 The First Monday in May
The First Monday in May follows the creation of The Metropolitan Museum of Art's most attended fashion exhibition in history, "China: Through The Looking Glass." With unprecedented access, the filmmakers capture the collision of high fashion and celebrity at the Met Gala, one of the biggest global fashion events chaired every year by Vogue editor-­‐in-­‐chief Anna Wintour. Featuring a cast of renowned artists in many fields (including filmmakers Wong Kar Wai and Baz Luhrmann; and fashion designers Karl Lagerfeld, Jean Paul Gaultier and John Galliano) as well as a host of contemporary pop icons like Rihanna, the movie dives into the debate about whether fashion should be viewed as art.
From the director of the acclaimed Page One: Inside the New York Times comes an unforgettable exploration of the worlds of high art and high fashion, where the lines between the galleries and the catwalks blur. The film was the opening film of the Tribeca Film Festival. Magnolia Pictures distributes the film in the US.
Title: The First Monday in May

Director: Andrew Rossi
Country of Production: USA
Language: English
Running time: 90 min
Year: 2016
Cast: Anna Wintour, Rihanna, Baz Luhrmann, Karl Lagerfeld, Jean Paul Gaultier
Release: Autumn 2016
"Should prove catnip to fashionistas" – The Hollywood Reporter
"Breathtaking to look at." – The Washington Post
"Rihanna walking the red carpet in an Asian-inspired ensemble is fine art in motion." – Los Angeles Times