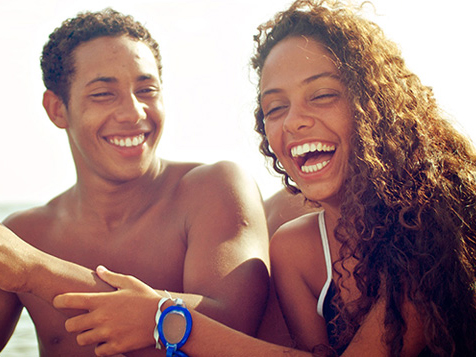 Una Noche
Oppressed Cuban teens Raul and Elio are tired of their lives as servants to the wealthy and privileged, and dream of escaping to secure ground in Miami. These aspirations are forced into reality after Raul is accused of assaulting a Western Tourist and becomes hunted by the Cuban police.
Along with Elio's inseparable twin sister Lila, the friends make the rash decision to take the do-or-die journey previously attempted by many Cuban immigrants: 90 miles over the ocean on a raft made of a few old tires, with the hope for new lives.
The cinematography is alert, glistening with plenty of island spice and sizzle. Lucy Mulloy spent years researching in Havana to find a cast of young, naturalistic actors, ending up with the leading trio of talented non-pros. Filled with a desperate atmosphere, »Una Noche« is flooded with sexual tension flowing through this intense story. Out now on DVD and VOD.
Title: 
Una Noche
Director: Lucy Mulloy
Country: USA, Storbritannien, Kuba
Length: 89 min
Production year: 2012
Original title: Una Noche
Actors:

Dariel Arrechaga, Anailín de la Rúa de la Torre and Javier Núñes Florián
Producers:
Maite Artieda, Daniel Mulloy, Lucy Mulloy, Sandy Pérez Águila, Yunior Santiago
Script:
Lucy Mulloy

Best Feature Director – Tribeca Film Festival
"A sexy, pulsing debut feature."
– Justin Chang, Variety
PHOTOS